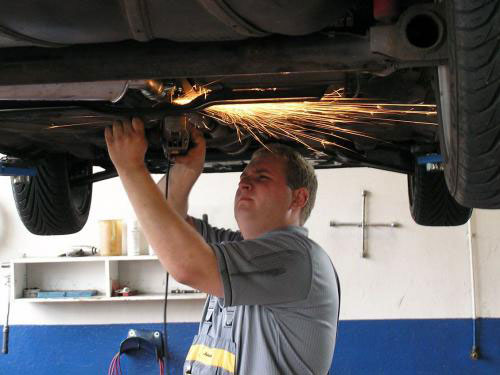 Expect the Best at Haymarket Motors……that's exactly what you'll get!
With our state-of-the-art, 7500 square foot, 7 bay service center, we can get you in, out, and back on the road in a timely manner. We have over 44 years. We are committed to staying on the cutting edge of technology and training for you, our valued customer.
We invite you to browse our website where you can learn more about Haymarket Motors and the many services that we offer. We have also provided automotive information that we feel may be helpful to you. If you have questions or need additional information, please feel free to contact us by phone, email or by using our convenient Online Request Form. We look forward to assisting you!
Don't Just Trust Us
You don't need to trust us because we PROVE to you that your repair or service is needed. Every customer is invited into the shop to see for themselves the source of the service need. If that is not convenient, we send digital photos, by email, to show you the source of the service need.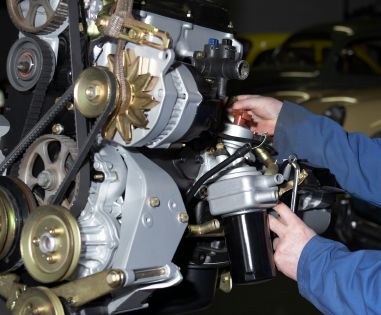 • Acura
1-800-565-7587
• Audi
1-800-411-9988
• BMW
1-800-267-8269
• Daimler Chrysler
1-800-363-4869
• Ford
1-800-665-2006
• General Motors
1-800-268-6800
• Honda
1-800-465-7587
• Lexus
1-800-265-3987
• Mercedes-Benz
1-800-387-0100
• Nissan
1-800-387-0122
• Toyota
1-800-663-4327
• Volvo
1-800-263-0475
If you have a question about any service we offer, please don't hesitate to contact us!
• All Vehicles – Import & Domestic
o Types of Vehicles
o Fleet and Personal Services
o SUV & Mini Van Specialists
o 4×4 service & repair
• Service
o Walk-ins welcome
o Appointments Available if Desired
o Early Bird & Night Drop Check-in
o Same-day Service in Most Cases
o Rental Cars
o Time-saver Auto Service
• Preventative Maintenance
o Scheduled Maintenance
o Tune-ups
o Fast Oil Changes
o Hoses/Filters
• Major Repair
o Major Engine Repair & Replacement
o Complete Drive Train Repair
• Diagnosis
o State-of-the-Art Computer Diagnosis
o "No-start" Experts
o Leak Repairs
• Engine Service
o Carburetor Repair/Overhaul
o Cooling Systems/Water Pumps/Radiators
o Timing Belts/Fan Belts
o Fuel Injection Cleaning/Repair
• Electrical
o Ignition Diagnosis and Repair
o Batteries/Starters/Alternators
o Electrical/Lights
• Transmission
o Transmission Service/Repair
o Clutches/Differential Repairs
• Brakes, etc.
o Brakes/Shocks/Struts
o C V Boots & Axles
o Suspension and Front-end Repair
• Emissions
o Emission Repair
o Mufflers/Exhaust System
• Safety & Comfort
o Air Conditioning/Heater
o Windshields/Auto Glass/Wipers
• Informational
o Technical Service Bulletins
o Free Safety Inspections
o Factory Recall Information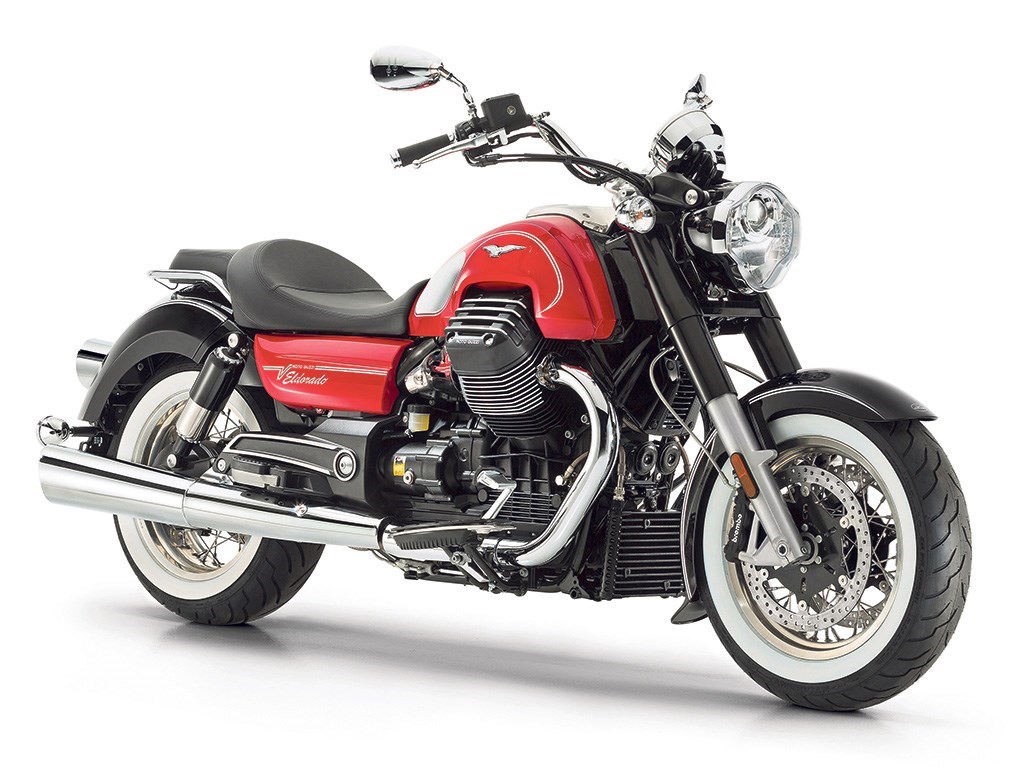 We've Got Motorcycle Blue
Book Values
We're not exclusive to autos. We've got Blue Book Values for motorcycles, personal watercraft and snowmobiles too.
Get Blue Book Values for:
• Motorcycles
• Personal Watercraft
• Snowmobiles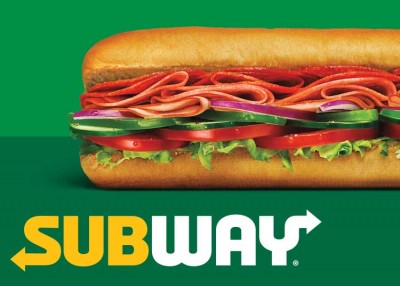 Subway Store # 40398
5481 Merchant View Square
Haymarket, VA 20169, USA
703-754-0725
Distance: 1.91miles

Haymarket Motors Group, PLC
(703) 753-9988 Main (703) 753-8139 Fax
15161 Washington Street Haymarket, VA 20169-2951
Monday – Friday
10:00 AM – 8:00 PM
Saturday 10:00 AM – 3:00 PM
service@haymarketmotorsgroup.com






















Listed or not, we're here to exceed your expectations with a full line of services for all of your vehicle repair needs. We service all makes and models, both foreign and domestic.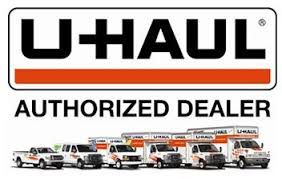 Haymarket Motors Group
(U-Haul Neighborhood Dealer)
Driving directions                                                                                                                                                                                                                                              15161 Washington St
Haymarket, VA 20169                                                                                                                                                                                                                                          (703) 754-6328
16 reviews
Hours
• Mon-Fri: 10 am – 7 pm
• Sat: 10 am – 2 pm
• Sun: Closed
• Free towing inspection
• 24 hour dropoff
Services
• Trucks: Get rates
• Trailers: Get rates
• Moving supplies: Buy online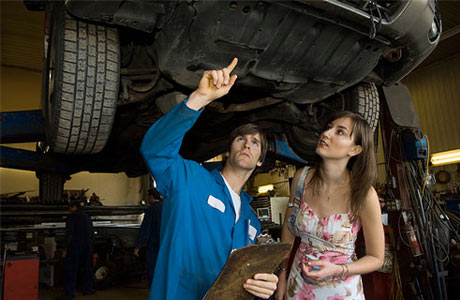 No VIN? No Problem!
Monthly Car Payment Calculator
Trade-In and Blue Book Values
We accept major fleet cards such as Wright Express Universal, Voyager, Fleet Experts and PHH Arval.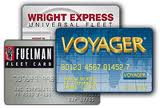 In addition, we accept all major credit cards including American Express, Visa, MasterCard, and Discover.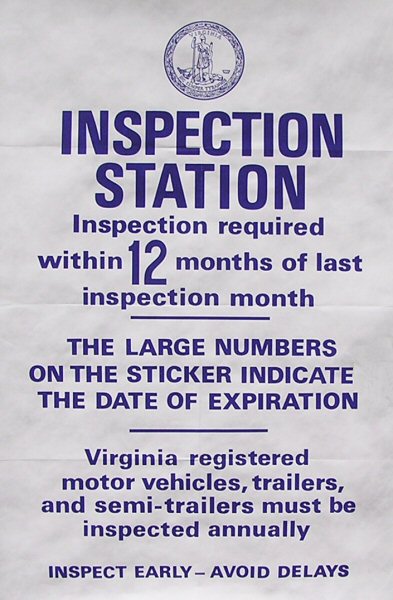 VA INSPECTION STATION NO. 8821
Read vehicle safety inspections requirements.
We are an official Virginia State Inspection facility open six (6) days a week. The cost is $16.00 for a motor vehicle. This also applies to all trailers (including semi-trailers). The cost is $12.00 for a motorcycle. The cost is $51.00 for a tractor-trailer.
Read frequently asked questions pertaining to vehicle safety inspections.
Factory Scheduled Maintenance:
– Oil Changes
– All Fluid Changes
– Inspections I and II
– Service A & B
– Tune Up
– We honor Extended Warranties
– deductible waived with $500 purchase
Pre- and Post- Purchase Checkup :
– Visual Check List for used cars
Air Conditioning:
– Recharge Systems R134A
– R12 Conversions
– Compressor
– Hoses and lines
– Dryer, etc.
Electrical System :
– Starting
– Charging
– Ignition
Cooling System Service :
– Coolant Flush
– Water Pump
– Radiator
– Hoses, etc.
Miscellaneous:
– Brakes
– Steering
– Suspension
– Struts and Shocks
– Exhaust
– Timing Belts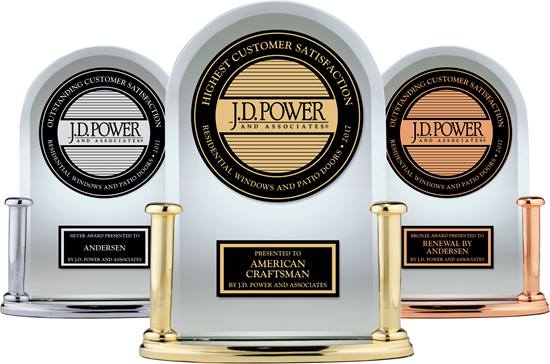 Helping consumers make smart buying decisions across various industries.
• AUTO
• Power Circle Ratings
• Awardees
Search By Make
• AM General
• Acura
• Aston Martin
• Audi
• BMW
• Bentley
• Bugatti
• Buick
• Cadillac
• Chevrolet
• Chrysler
• Daewoo
• Dodge
• Eagle
• Fiat
• Ferrari
• Fisker
• Ford
• GMC
• Geo
• Hummer
• Honda
• Hyundai
• Infiniti
• Isuzu
• Jaguar
• Jeep
• Kia
• Lincoln
• Lamborghini
• Land Rover
• Lexus
• Lotus
• Mini
• Maserati
• Maybach
• Mazda
• Mercedes-Benz
• Mercury
• Mitsubishi
• Morgan
• Nissan
• Oldsmobile
• Panoz
• Plymouth
• Pontiac
• Porsche
• Ram
• Rolls-Royce
• Saab
• Saleen
• Saturn
• Scion
• Spyker
• Subaru
• Suzuki
• Tesla
• Toyota
• Volkswagen
• Volvo
• Smart
Is your car worth repairing?
So, you've been told your car needs expensive repairs. Should you repair it or trade it? Let's examine some issues that need to be considered…
The fact is, some people keep their car too long, and some trade too often.
A JD Power study revealed that a person would save over $450,000 during their lifetime if they kept their cars an average of 10 years.
• Maintaining the car during the 10 year period would cost between $800 to $1200 per year.
• But this investment would save nearly a half a million dollars in new car buying costs, interest, insurance, registration, taxes, and depreciation over a lifetime.
Another study showed that consumers loose over $20 billion per year in fraudulent auto repairs.
Solution: If you are near a great auto technician, car dealer and financial analyst, you have a pretty good chance of making good decisions about repairing your car. We would like to give you a list of how to scientifically determine what to do about this issue, but we can't.This is a very serious issue, one of the biggest financial decisions you make.
It's all about relationships…Do you have a repair shop you trust? Do you personally know the service advisor or technician? Have you tested the relationship enough to know they will tell you when it's time to repair and when it's time to trade that old car?
It is not beneficial to a long-term customer relationship, or to building a good reputation to recommend repairs on a car that isn't worth it.
A good service advisor and technician should be there to solve your problems, not create them by being selfish and dishonest.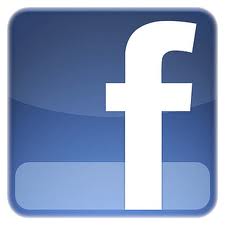 Special Offers
"Like" Haymarket Motors on Facebook to unlock special coupons!
http://www.facebook.com/pages/Haymarket-Motors/110326915716420
Because you like us, get exclusive offers and information through our Facebook page.
Join our community. We are more then car service.