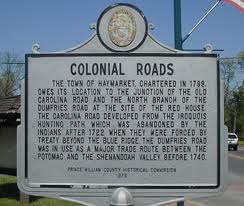 Our Town's biggest event of the year! Attended by over 35,000 spectators and 270 vendors.  Enjoy a hometown street festival including: a parade featuring local schools, performers, and law enforcement, led by the year's Town Marshal, as well as dozens of vendors, entertainers, and culinary options.
Voted the Readers' Best Annual Event by Haymarket Living for three years and counting!
. . . . .
Haymarket Day 2018
Saturday, September 15
The Town of Haymarket appreciates the continued support of the community to make Haymarket Day one of the largest outdoor festivals in this region.
Haymarket…everyone's hometown
* Crafter/Vendor booths through-out the entire town.

* Lot's of food vendors at the Harrover Property.

* At Giuseppes Restaurant, there will be food, local bands playing through-out the day from 11:00am – 4:00pm on the Deja Brew Coffee House Stage.
Here's the lineup:
11am – 11:45am – Flamenco X 2
12 Noon – 12:45pm – Tom Maxwell (solo blues)
1:00pm – 2:00pm – Joshua Johnston and the Howls (new grass)
2:15pm – 3:00pm – John Paul Paolicelli (Folk Rock)
3:15pm – 4:00pm – The Ice Men (Blue Grass/Folk)

and Ryder & Zani will play from 4:00pm – 7:00pm.

* Town Hall Center area will be Breakfast from the Haymarket Woman's Club at 7:00am in Town Hall, Foster's Grille food booth and Hamburger eating contest outside at Noon, and NASCAR miniature race cars!

* At the Museum parking lot area, Haymarket Motors will be giving out free popcorn and cotton candy! The Museum will be open for tours, and the Virginia 8th Regiment Re-enactors will be there.

* At the Jefferson Red House (14950 Washington St), there is Cathy's Hair Design, Cupcake Heaven, Harvey Insurance, and Pizzarama!

* Pet adoptions by Middleburg Humane Foundation located at Arthurs Court (behind Madison Corner Gift Shoppe). Also Alpacas and Pet Supply giveaways will be there as well, and Sumo wrestling!!

* Guitarists and giveaways at BB&T.

* Off Hunting Path Road will be Hot Air Balloon rides!

* At the Haymarket Green (open space), located 2 parcels to the West of VCA Healthy P.A.W.S Vet clinic, will be Minnieland's Kids & Teen Zone. Ponies, trackless train, Cliff Hanger, Cyclone, Moon Bounce, Full Court Press Basketball, and First Down Football.

* The Main vendor and Main Stage (sponsored by Toll Brothers) area is at the Harrover property (where the Police Dept and Food Pantry are). The parade Reviewing Stand will be there. DJ Freddie will be playing music.
The schedule is as follows:
11:30am – 12:30pm – The Commodores Navy Band
1:00pm – 1:20pm – US Tigers demo
1:30pm – 2:00pm – Gainesville Dance Center
2:05pm – 2:35pm – Jazzercise
2:40pm – 3:00pm – Mountain Kim Martial Arts demo
3:10pm – 3:30pm – Fauquier Community Theatre
3:40pm – 4:00pm – Rock Martial Arts demo

* There will also be a wandering music trio, stilt walker, and Barber Shop Quartet thruout the day as well!

And don't forget the Trolley's that will be taking people around town all day long!

Please see attached Map of the location of the day's activities

Please bring any cans or non-perishable items to donate to the Food Pantry. You can drop off food at 14740 Washington Street (the house next to the Police Dept) and leave on the front porch if not open. The Food Pantry will have a booth setup close to the building.

This event sponsored by: